Editorial Board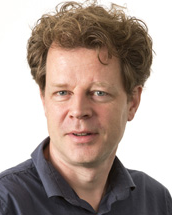 Prof. Dr. Frank Weerman (editor-in-chief)
Frank Weerman is an endowed professor Youth Criminology at the Erasmus School of Law and senior researcher at the Netherlands Institute for the Study of Crime and Law Enforcement in Amsterdam. He obtained his PhD degree from of Groningen University on a study about social bonds and delinquency, and was postdoc researcher at the University of Twente, where he wrote a book about co-offending. His research interests included juvenile delinquency and criminological theory, and radicalization and terrorism research. Much of his research focused on the role of peers and groups in delinquent behaviour, and he coordinated several longitudinal studies among young people to investigate their development and their criminal behaviour.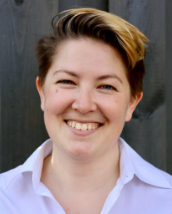 Stephanie Triefus (managing editor)
Stephanie Triefus is a PhD Candidate at Erasmus School of Law, researching human rights and international investment law. She holds a Master of Public International Law specialising in Human Rights (cum laude) from Utrecht University and a Bachelor of Laws/Arts (Honours I) from Macquarie University in Australia. Stephanie is admitted as a lawyer in Australia and has practiced commercial and community law. She served as an Assistant Editor of the ILA Reporter blog and an Executive Editor of the Utrecht Journal of International and European Union Law. Stephanie is a co-chair of the NNHRR Business and Human Rights Working Group and a PhD Representative to the NNHRR Steering Committee. Her research interests include business and human rights, critical approaches to international law, the social impacts of international law and empirical legal research.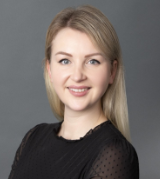 Dr. Monika Glavina
Monika Glavina is an Assistant Professor of European Union law at the Law & Markets Department at Erasmus School of Law. Monika obtained her PhD at KU Leuven University in January 2020, after which she worked as a postdoc on the ERC-granted EUTHORITY Project at the KU Leuven University and as a postdoc on the Horizon 2020 TiGRE project at the University of Antwerp. She joined Erasmus University Rotterdam in January 2022. Monika?s areas of research include EU law, judicial protection in the EU, European judicial politics, judicial behaviour, trust and distrust literature, qualitative and quantitative research methods, and mixed-method research design.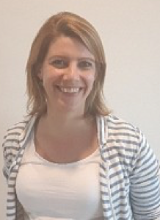 Dr. Nina Holvast
Nina Holvast is an interdisciplinary researcher with an education in both law and the social sciences. She is appointed as Assistant Professor at the department Sociology, Theory and Methodology of Law at the Erasmus School of Law. In addition to her research activities, she teaches various Bachelor and Master courses in Socio-Legal Studies and (legal) research methods. Nina's research focusses on the functioning of legal institutions, in particular courts, and the legal profession. She is particularly interested in conducting empirical research on how legal professionals deal with various organisational, professional and ethical concerns in fulfilling their duties. Nina has published in various peer reviewed journals, such as the International Journal of the Legal Profession. Additionally, in 2017 she published her PhD research In the Shadow of the Judge: the Involvement of Judicial Assistants in Dutch District Courts at Eleven International publishing. Nina has been an academic visitor of the Judicial Institute of University College London and the Centre for Socio-Legal Studies of the University of Oxford. She is regularly invited to give lectures and workshops, e.g. at the Council of the State and various Courts of Appeal. She is also a member of the editorial board of the Dutch socio-legal journal Recht der Werkelijkheid.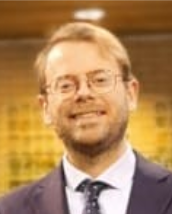 Dr. Pim Jansen
Pim Jansen is an Assistant Professor at Erasmus School of Law (ESL). He teaches (i) various courses at ESL including "Inleiding Staats- en Bestuursrecht" and "Overheid en Markt"; (ii) "Energy Transition" at Nederlandse wethoudersopleiding 'Politiek Bestuurlijk Management'; and (iii) "EU law, Industrial Policy and Digital Markets" at Waseda Law School in Tokyo. Pim stands out for his interdisciplinary background, and benefits from a five-year career at De Brauw Blackstone Westbroek, a Grotius Postdoctoral Specialist Course in Competition Law and a part-time position as a practitioner at Van Doorne. In the latter position, Pim advises on (i) competition law; (ii) the interface between competition (antitrust, State aid, merger control, SGEI) and regulation (administrative law, special focus on regulated sectors); and (iii) industrial policy in the context of merger and foreign investment control. Pim pursued a PhD at the Institute for Consumer, Competition & Market at KU Leuven, where he has presented parts of his research in Belgium and abroad. Notably, he has presented conference papers in Belgium, the UK and Japan, as well as in the Netherlands. He has also had papers related to his PhD research published in various national and international peer-reviewed journals. He has featured multiple times in the Belgian media discussing specific aspects of his research. During his last academic year, Pim was able to spend two research periods abroad, first at Waseda Law School in Japan and then at University of Cambridge Faculty of Law in England with the generous support of the Research Foundation – Flanders and KU Leuven. Pim regularly publishes and is regularly invited to speak at conferences.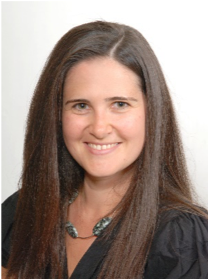 Prof. Elena Kantorowicz-Reznichenko
Elena Kantorowicz-Reznichenko holds a chair in Quantitative Empirical Legal Studies at the Rotterdam Institute of Law and Economics, Erasmus School of Law. She is also the co-director of Erasmus Center of Empirical Legal Studies (ECELS) and the local director of the European Doctorate in Law & Economics (EDLE). She teaches the master courses Economic Analysis of Public Law, and International Criminal Law and Procedure. She holds two bachelor degrees in law and psychology from the University of Haifa; two master degrees: LL.M. from the University of Haifa and the degree of European Master in Law and Economics (EMLE, Erasmus Mundus Scholarship, cum laude) from the University of Hamburg, University of Ghent and University of Vienna. Elena obtained her PhD degree from the Erasmus University Rotterdam, University of Hamburg (summa cum laude) and the University of Bologna. In the past, Elena worked as a criminal prosecutor in the District Attorney's Office in Israel. Elena's research is very interdisciplinary with main expertise in criminal law and economics, behavioral and experimental law and economics, international criminal law. In 2019, she has obtained a EUR Fellowship for her project on Nudges and Transparency (the use of behavioral insights in policy-making). Elena is a member in the Editorial Board of the book series Economic Analysis of Law, published by Springer Gabler, and the ESL Research Ethics Review Committee (RERC).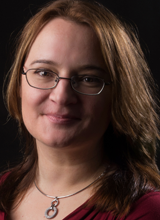 Prof. Dr. Xandra Kramer
Xandra Kramer (www.xandrakramer.eu) holds a chair in European Civil Procedure at Erasmus School of Law. She obtained her Ph.D. degree from Leiden University, where she has also worked as an assistant professor. Her conducts research and lectures in the area of private international law, international litigation, arbitration, mediation, and European private law, and takes an interest in empirical and policy-oriented legal research. She is editor-in-chief of a Dutch journal on Private International Law. She was project leader of several studies for the Dutch Ministry of Justice and for the European Parliament. She held a visiting chair at Leuven University in 2013-2014, and has been a guest professor and scholar at several other universities, including Stanford Law School, the Foreign Trade University (Hanoi) and Koç University (Istanbul). She is Deputy Judge in the District Court of Rotterdam.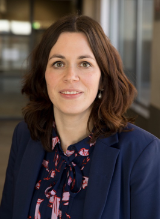 Prof. Mr. Dr. Madeleine Merkx
Madeleine Merkx is a professor of indirect taxes specialized in EU VAT. She is the program director of the Post Master Indirecte Belastingen (PMIB) and top level seminar on EU VAT of European Fiscal Studies Erasmus University. She teaches bachelor courses in VAT and advanced courses in VAT in the masters program indirect taxes. Next to her position at Erasmus University she works as a partner at the Tax Research Center of BDO where she is responsible for knowledge and education in the area of VAT and customs. She is also a deputy judge at the Haarlem district court, a board member of the Vereniging voor Belastingwetenschap and a board member of Stichting Opleiding Belastingadviseurs (an organization focusing on training of young tax professionals that aspire to be a member of the Dutch Association of Tax Advisors).
In her research she specializes on the impact of digitalization on the EU VAT system and sustainability and VAT. With her research she contributes to the current societal debate as regards these issues. In her research she applies both an interdisciplinary and multidisciplinary approach. She is on the editorial board of FED (a case law journal) and Maandblad Belastingbeschouwingen (a journal that offers peer review). She is a regular contributor of several renowned tax journals and is often invited as a speaker at conferences both in the Netherlands as well as abroad. In 2015 she won the Stevensprijs for her publications.

Dr. Alberto Quintavalla
Alberto Quintavalla is an Assistant Professor at Erasmus School of Law (ESL) and Associated Fellow at the Jean Monnet Centre of Excellence on Digital Governance. He received his doctoral degree from the Rotterdam Institute of Law and Economics and the Department of International and European Union Law of the Erasmus Universiteit Rotterdam with a research about water management. He has been visiting PhD researcher at the Hebrew University of Jerusalem and the European University Institute. His research interests are at the intersection of environmental governance, human rights and digital technologies. He has published in leading journals, served as a guest-editor of the European Journal of Risk Regulation and was an organizer of international conferences. He is admitted to the Italian Bar.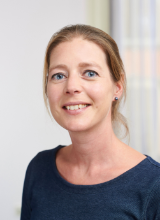 Prof. Mr. Sanne Struijk
Sanne Struijk is associate professor of Criminal Law at Erasmus School of Law as well as endowed professor of Penology and Penitentiary Law at Rijksuniversiteit Groningen. At both universities she teaches bachelor and master courses on substantive law, penal sanctions law, penitentiary law and penology. Her main research focus is on the imposition and execution of penal sanctions. She is particularly interested in the mutual dynamics between legislator, penitentiary administration, public prosecutor and judiciary. In 2011 Sanne obtained her PhD degree from the Erasmus University of Rotterdam on a study of the legal approach of repeat offenders. As a further result of that study she published an article in the peer reviewed journal Behavioral Sciences & the Law in 2015. Besides various other publications in Dutch journals, she has published several book chapters as well as academic reports. Her most recent publications were an evaluation study of the legal system and practice of conditional release of prisoners as well as a mixed methods study on the effects of penal protection orders on the safety of victims. She is also a member of the editorial board of the Dutch journal Sancties and a sub-editor of a section in the Dutch journal Delikt en Delinkwent. Besides being a member of the independent supervisory committee in the prison of Rotterdam, she is also a Deputy Judge in the criminal court of Rotterdam.
Sign up for email alert
If you sign up for the free email alert from Erasmus Law Review, you will automatically receive a message when a new article is published on the website.